Challenging the Design of Digital Products and Services with Modelling Approaches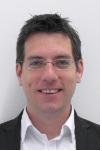 HILTI AG
Hilti is providing products, system solutions and software-based services that contribute to make work on construction sites simpler, faster and safer. While Hilti is proud of its leading construction tools and consumables, it has started to engage itself in building digital products and solutions for its customers. In our presentation at NEMO Summer School, we describe how modelling approaches help us in building software solutions that satisfy the needs of our customers.

Relevant questions herein are:
(1) How do we reduce the variations and hence complexity of provided software features so that we can deliver them fast and in a reliable manner without compromising customer needs?
(2) How can we consider future scaling and performance needs in our software architecture?
(3) How can we achieve an architecture model that allows for identifying potential issues (or improvement needs) before they impair our software solutions?
We work on trying to answer these and other questions by (also) applying modelling approaches in a pin-pointed and efficient way.
Lecture at NEMO2023
Date/Time: Thursday, July 20, 2023 at 15:00